Team
My clients place their trust in me to help make their vision a reality. Together, we are committed to exceptional customer service.
---
Meet Our Team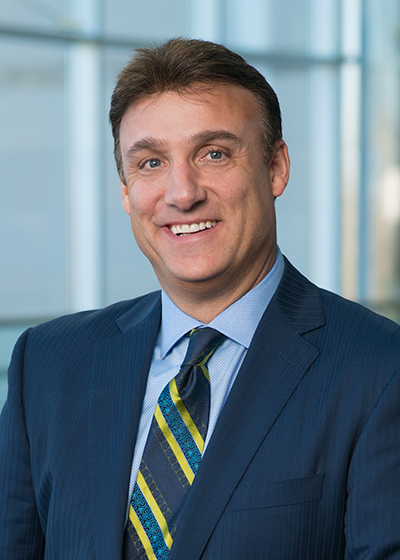 Scott Sparks, CLU®, ChFC®

Scott Sparks was born in Denver, Colorado and has lived in the Denver Metro area his entire life. He and his wife Holli have been together since high school and have two sons Taven and Tanner. Scott prides himself on consistently balancing home and work. When he isn't working, he coaches both of his son's football, basketball, and baseball teams.

Scott is a perennial Forum producer (2000-2002, 2004-2012) and has been named MVP for 2005-2009. Scott thrives on the fact that he runs a balanced practice born out of the Granum system of lives and new clients. At one point, he produced over 200 lives in a single year. Scott has worked hard over the years to build a phenomenal team of associates that encourage him daily to work smart so he can stay balanced personally and professionally. In doing so, he is afforded the opportunity to stay home every Friday to spend time with his wife and sons.
---
Gary Wing
Associate Wealth Management Advisor
303-512-2171
Gary is responsible for developing our investment strategies. He is the primary contact for all asset allocation, strategy, and specific securities related questions. Gary has obtained the FINRA Series 7, 63, & 65 securities licenses.
Gary began his career in the financial industry with A.G. Edwards where he gained valuable experience with the securities markets. In 2004 Gary teamed up with his high-school and college mate, Scott, and has since broadened the scope of service offered by the team. Gary is a native Coloradan and graduate of Colorado State University where he majored in Accounting. He has served on the deacon board for the past 6 years of his local church and is very involved coaching youth sports. Gary and his wonderful wife Andrea are proud parents of Noah, Madeline, Cal, and Walker.
---
Ted Holmes, CFP®, CLU®
Associate Wealth Management Advisor
303-512-2193
Ted is responsible for developing our financial planning strategies. He is the primary contact for all financial planning questions. Ted has earned his CERTIFIED FINANCIAL PLANNER™ certification, earned the Chartered Life Underwriter (CLU®) designation, and has obtained the FINRA Series 7, 63, 66 & 9/10 securities licenses.
Ted began his professional career with S.E.I. Investments (Oaks, PA) where he spent two years before heading west to Colorado. He signed on with Northwestern Mutual in December 2004 where he served as Associate Director of Network Office Supervision until July 2006 when he joined Scott Sparks and Team. He graduated with a B.S. in Finance from Penn State University where he captained the Varsity Men's Lacrosse team. Born and Raised in Philadelphia PA, Ted is the youngest of 3 brothers. In his spare time you'll find him coaching youth lacrosse and hiking the Rockies with his amazing wife Emily, and toddling son Gabriel.
---
Pete Egan, CFP®
Associate Wealth Management Advisor
303-512-2102
Pete is responsible for managing our investment strategies. He is the primary contact for all investment related transaction and general account inquiries. Pete has earned his CERTIFIED FINANCIAL PLANNER™ certification and has obtained the FINRA Series 7, 63 & 66 securities licenses.
Pete's initial career was as an officer in the U.S. Navy. After graduating from the U.S. Naval Academy at Annapolis his first station was aboard the USS Fox (CG-33) in San Diego. There he led working divisions in charge of weapon systems and navigation while making two deployments to the Persian Gulf – one of which was in support of Operation Desert Storm. Upon departure from Fox, Pete went to Newport, RI to serve as an instructor at the Surface Warfare Officer's School. Although traveling the world by sea was great fun, Pete decided to leave the Navy after meeting his beautiful wife Kathy. Having spent his whole life on the water (raised in New York) it was only natural to move to Denver. While here, Pete spent two years working in retirement plan services for Merrill Lynch, and ten years in various roles helping clients at Charles Schwab manage their investments. Pete and Kathy have three children and a dog, are very involved with community and youth sports, and find time to go backpacking and skiing whenever possible.
---
Chris Snobeck, CFP®
Associate Wealth Management Advisor
christopher.snobeck@nm.com
303-512-2114
As an Associate Wealth Management Advisor, Chris Snobeck manages our financial planning process. Chris maintains our clients' plans with a keen focus on needs and goals.
Chris joined Sparks Financial in 2009, after spending two years as part of a wealth management and financial planning practice in the Washington DC area. He holds a CERTIFIED FINANCIAL PLANNER™ certification and has obtained the FINRA Series 7 and 66 securities licenses.
Chris was born and raised in Northern Virginia with one older sister, who also lives in Colorado. He graduated from Virginia Tech with a Bachelor of Science in Financial Management.
Chris is an avid climber and skier, spending much of his time in the mountains, though he can also be found instructing at high performance driving events for the National Auto Sport Association. Chris is a member of Flatirons Church.
---
Lauren Kerr, CLTC
Associate Financial Representative
lauren.kerr@nm.com
303-512-2163
Lauren Kerr is the Insurance Operations Manager and Marketing Coordinator for Sparks Financial. Lauren is the primary contact for any insurance related matters. In addition, she is our point person for any marketing or event questions.
Lauren joined Sparks Financial in 2011. Lauren has earned her Certification in Long Term Care designation and holds a Colorado Life and Health Insurance license.
Lauren grew up in Des Moines, IA and graduated from University of Northern Iowa with a BA in English Teaching. She is a life-long member of the Northwestern Mutual family, as her father serves as the Managing Partner in Des Moines.
Lauren and her husband are small group leaders at Park Church and she serves on the Starlight Foundation's Event Planning Committee. She is married to her wonderful husband, Stephen, a graduate student at Denver Seminary. Her passions involve cooking, live music, and visiting her family in Iowa.
---
Maggie Craig
Associate Financial Representative
maggie.craig@nm.com
303-300-5510
Maggie is a native Coloradoan and her extended family all live in the Centennial area. She graduated from Arizona State University with a B.S. in Finance and has worked in the medical device, banking/financial services, and non-profit industries. She serves on the Finance Council at her church. In her spare time, Maggie enjoys playing tennis with her neighborhood team and hiking with her kids Lauren, Brian, and Jeffrey.
---
Erin Long
Assistant
erin.m.long@nm.com
303-512-2164
Erin was born and raised in Grand Rapids, MI where her family owns and runs a local specialty food and produce market. Erin graduated with a BA in Psychology from Taylor University in Indiana, and has worked in the fields of sales, customer service and administration. She has been married for three, wonderful years to her husband, Neil, who is a graduate student at Denver Seminary. Erin and her husband are actively involved in their Park Church community as small group leaders and also spend their time leading a youth group at another local church in Denver. She enjoys spending time with good friends and family, cooking, and traveling to different places around the world.